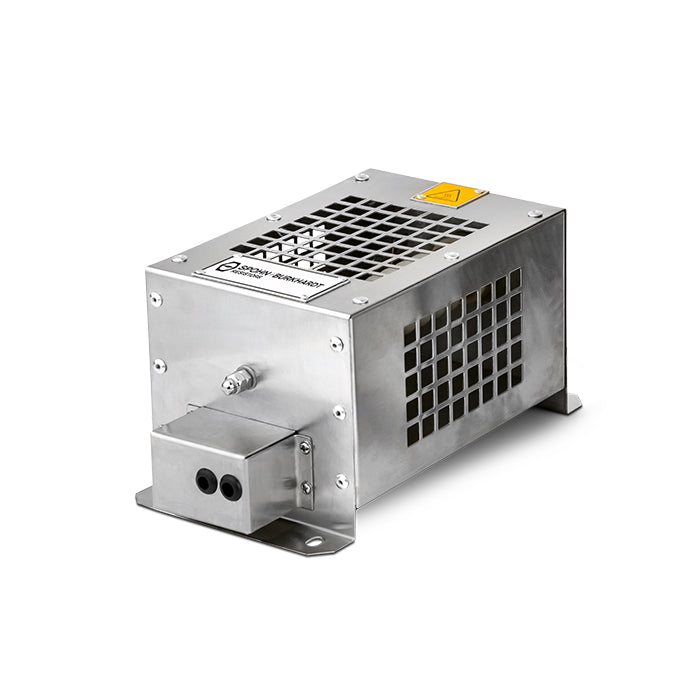 SBG30 - Resistor
offer
offer
Original price
€178,00
-
Original price
€178,00
The indicated prices are net prices.
SBG30 - resistor
This resistor series covers the power range from 500 W to 12 kW and is suitable, among other things, for use as a braking or power resistor for different applications.
The wire-wound resistance elements are touch-protected in a stainless steel housing in protection class IP20 installed and wired to the outside on terminals. The resistors are designed for floor or wall mounting and are equipped with a thermal switch as standard.
The availability in different performance classes and in a large number of different ohm values ​​ensures optimal adaptation to the respective application.
Type: SBG30
Power (W): 3000
Resistance Range (Ohm): 8R2 - 100R
Gradations according to E12 series
Tolerance: ±10%
More information: with thermal switch